| | | | | |
| --- | --- | --- | --- | --- |
| | | Contact the Association for any and all matters - click here. | | |
---
St Huberts Island Residents SURVEY
Gym Equipment on Island Reserves
Go to Survey...
It has been suggested that your Association look into the possibility of 'Gym/Exercise Equipment' being installed by Central Coast Council at one or more of the Reserves on St Huberts Island.
So that we and Central Coast Council can gauge the amount of enthusiasm and use for this installation, please complete the following simple questionnaire, and "Send e-mail" to the Association.
** Include Family Name and Island Address please so we can ensure CCC that the results are legitimate, and thus hopefully obtain funding for this Island facility.
(Sorry, this screen is a bit clunky... this only available email template is limiting)
CLOSING DATE for Survey: Monday 9th July 2018
---
Welcome to the St Huberts Island
Community Website...
This website provides information for both visitors
and the residents of this community.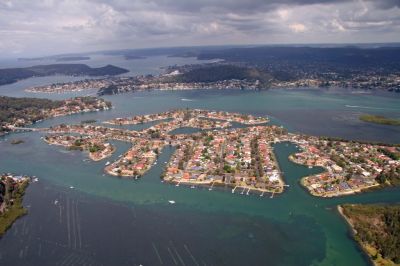 St Huberts Island is located within the Brisbane Water at its southern end. Its closest neighbour is Ettalong and is less than five kilometres from both Umina and Woy Woy, the latter being the nearest railway station on the main northern line.
Brisbane Water and its surrounding areas lie within the City of Gosford (in the newly created Central Coast Council area), which constitutes a major part of the Central Coast of New South Wales. The general area bounded by Ettalong, Umina and Woy Woy is known as the Woy Woy Peninsular.
At the extreme southern end of the peninsular is Patonga, which is within sight of Lion Island and Palm Beach.
While the Woy Woy Peninsular lies only a matter of some 40 kilometres by sea from the Sydney CBD, this distance is increased to nearly 100 kilometres for road and rail travellers due to the nature of the intervening terrain which encompasses the Hawkesbury River with its many inlets and precipitous gorges.