A community website providing information to both Islanders and visitors
2021 AGM
Coming in August
See here
---
NSW Public Inquiry on Central Coast Council
* Central Coast Council ePetition debated by State Parliament
*Public Inquiry announced - with Royal Commission type powers
*Barrister, Roslyn McCulloch to be Independent Commissioner
*Inquiry expected to take 12 months
---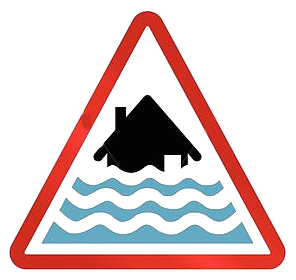 Flooding on St Huberts Island
As
predicted in the last few editions of the Island newsletter - "THE ISLAND NEWS" - the Council's policies on flooding of the low-lying areas of the Central Coast Council boundary are back in the spotlight of affected residents - St Huberts Island included.
SHIRA need to read all this information and digest it before action.
The Woy Woy-Ettalong-Umina Study and Plan is completed with comment closing 5pm 12 March (info here...).
The Saratoga-Davistown-Bensville-Empire Bay Study and Plan is currently at the DRAFT stage and on Public Exhibition with SUBMISSIONS closing on Friday 26 March (info here...).
As a result of Climate Change, all these Studies and Reports apply to St Huberts in some ways as you can see where CCC is heading with this unavoidable and severe issue.
One intriguing item buried in the Conclusion of the "Davistown and Empire Bay Climate Change Adaptation Study", was the use of considerable amounts of FILL on public and private land around Empire Bay and Davistown, with cost shared by landowners and public funding!
And it is recommended that this needs to start as soon as possible - a high priority...
---
Become a Member of your Association
HERE...
---
Welcome to St Huberts Island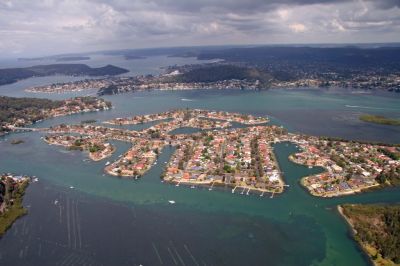 St Huberts Island is located within the Brisbane Water at its southern end. Its closest neighbour is Ettalong and is less than five kilometres from both Umina and Woy Woy, the latter being the nearest railway station on the main northern line.
Brisbane Water and its surrounding areas lie within the City of Gosford (in the newly created Central Coast Council area), which constitutes a major part of the Central Coast of New South Wales. The general area bounded by Ettalong, Umina and Woy Woy is known as the Woy Woy Peninsular.
At the extreme southern end of the peninsular is Patonga, which is within sight of Lion Island and Palm Beach.
While the Woy Woy Peninsular lies only a matter of some 40 kilometres by sea from the Sydney CBD, this distance is increased to nearly 100 kilometres for road and rail travellers due to the nature of the intervening terrain which encompasses Broken Bay and the Hawkesbury River with its many inlets and precipitous gorges.