Central Coast Floodplains
Document Downloads
---
After Consultants mapped the floodplains around the Brisbane Water in 2010/11 then 2015, the Council is now beginning to create their PLANs from the findings of these various sets of Floodplain Mappings and their recommendations by the Consultants.
Some of these documents are "huge" (currently up to 70MB) and hundreds of pages long, and require a LOT of reading.
Links to these documents will either be to documents on this SHIRA website, or to the Central Coast Council websites (that can be moved and disappear at times).
However the STUDY documents invariably have a recommendation section in them that summarises to a certain extent.
As of the end of February 2021, the Council is completing quite a few of the separate STUDYs and beginning finalise their assembly of an over-arching PLAN for dealing with future (Climate Change induced) flooding around Brisbane Water.
Lots is about to appear here...
---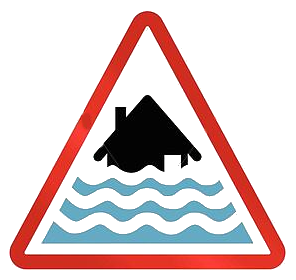 Flooding on St Huberts Island
As predicted in the last few editions of the Island newsletter - "THE ISLAND NEWS" - the Council's policies on flooding of the low-lying areas of the Central Coast Council boundary are back in the spotlight of affected residents - St Huberts Island included.
SHIRA need to read all this information and digest it before action.
The Woy Woy-Ettalong-Umina Study and Plan is completed with comment closing 5pm 12 March (info here...).
The Saratoga-Davistown-Bensville-Empire Bay Study and Plan is currently at the DRAFT stage and on Public Exhibition with SUBMISSIONS closing on Friday 26 March (info here...).
As a result of Climate Change, all these Studies and Reports apply to St Huberts in some ways as you can see where CCC is heading with this unavoidable and severe issue.
One intriguing item buried in the Conclusion of the "Davistown and Empire Bay Climate Change Adaptation Study", was the use of considerable amounts of FILL on public and private land around Empire Bay and Davistown, with cost shared by landowners and public funding!
And it is recommended that this needs to start as soon as possible - a high priority...