A Central Coast Council Strategy
Greening St Huberts Island
---
Based on media reports during July 2021 it appears that, due to the significant financial problems the Central Coast Council is currently experiencing after the NSW Government imposed amalgamation of Gosford City and Wyong Shire Councils, there is no money available for this essential strategy.
It is uncertain at this stage weather it is

OR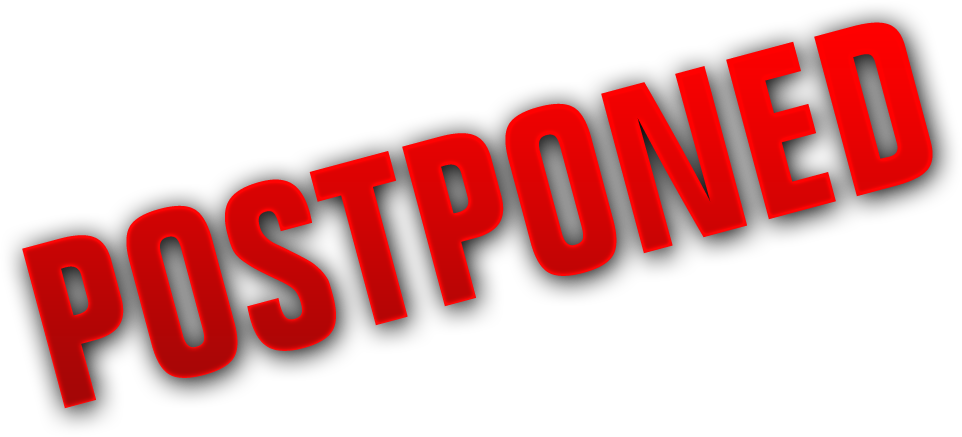 ---
(More coming)
Links
GUST - Grow Urban Street Trees - an organisation intent on helping residents plant more street trees on the Peninsula, and with a record of working successfully with the Council.
---
LANDSAT
Greener Places Strategy
and
St Huberts Island's Trees
The Central Coast Council is now developing a strategy to promote, maintain and enhance urban greening across the Central Coast by planting and maintaining trees in public areas, and called the Greener Places Strategy.
The satellite used in this Strategy and launched in February 2013 is LANDSAT 7. The LANDSAT program obtains satellite images of the entire earth and is used for a multitude of purposes.
Changes in LANDSAT images from March 2013 and January 2018 have been used by Council to determine the changes in temperatures of all our suburbs. Heat Maps have been created, tree canopy data created and a heap of other information - all to aid in planning and decision making.
The Greener Places Strategy iexhibition and submissions closed on 5 September 2019.
Detailed information on the Strategy is available at the YourVoiceOurCoast website at yourvoiceourcoast.com/greenerplaces.
The full draft document for the strategy is also available here, as a 62 MB PDF download.
A Quick Resident Summary
I have ploughed quickly through the 100 pages of the document, and this is what I have extracted for St Huberts residents…
* The first 49 pages are the Strategy
* The remaining 50 pages are Appendix items including maps, satellite images and tables
* St Huberts Island has a tree canopy cover of <15% (Booker Bay is the worst with 7% canopy) (page 28)
* The 10 hottest suburbs in the CCC area are shown as a satellite photograph and table on Appendix page 15 (page 65)
* St Huberts Island is one of the 18 suburbs selected to have it's tree canopy increased
These are the 18 suburbs with the greatest level of Urban Heat Island Effect (although I couldn't find any evidence of St Huberts being a hot suburb!), and targeted to increase tree planting -
• Bateau Bay
• Blackwall
• Blue Bay
• Booker Bay
• Davistown
• Ettalong Beach
• Gorokan
• Kariong
• Killarney Vale
• Lake Haven
• Point Frederick
• St Huberts Island
• The Entrance
• The Entrance North
• Toowoon Bay
• Umina Beach
• Woy Woy
• West Gosford
While Council will not decide what tree goes where, they will (eventually) provide a "species selection matrix" for us to decide from.
It is for this reason the St Huberts Island Residents Committee is calling for an experienced arborist to help the Committee, and residents, decide on the best selection of trees to achieve this gradual "re- afforestation" of St Huberts.
The draft document also covers the obvious important considerations of -
* Bushfire Risk (page 38)
* Tree Selection (page 38/9)
* Involving Community (page 40)
* Backyard Habitat (page 40)
* Citizen Science (page 40/41)
* Removal of Public Trees (page 41)
---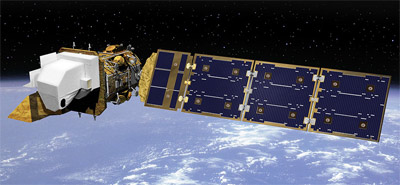 LANDSAT Land Cover Data pertaining to St Huberts Island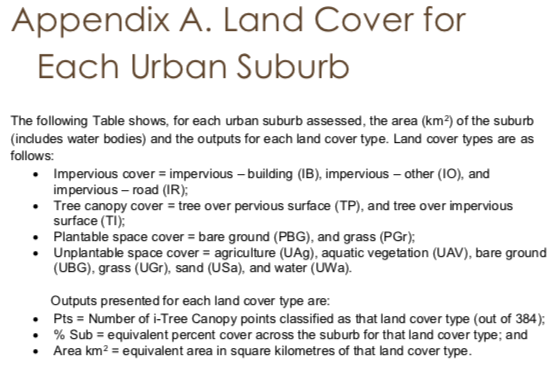 Data Table

- click table for full-sized image

Clearer Summary Graph

- click graph for full-sized image