St Huberts Island Maps
---
St Huberts Island
Click here or on the map to open a "printable" colour map of St Huberts Island, obtained from the old Gosford Council
You may need to shrink the image to fit onto an A4 page before printing.
If printing from your Internet browser, you should get this option somewhere before hitting the final PRINT button.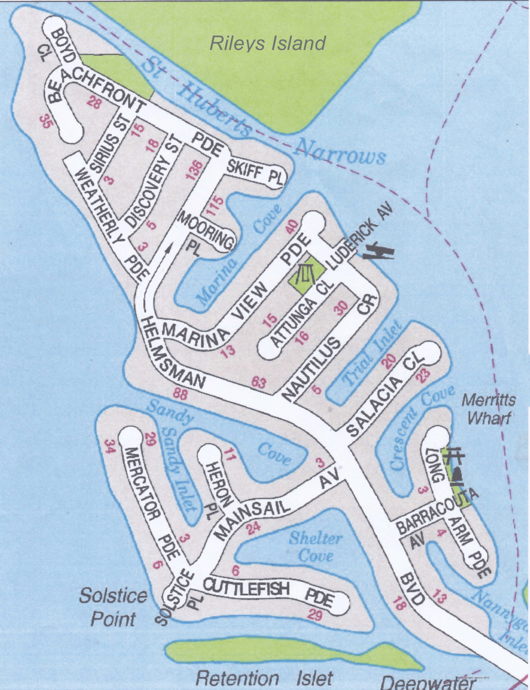 ---
Brisbane Water and Terrigal Haven Waterways map
Click here or on the map to open a "printable" colour map of the Brisbane Water Waterways/Terrigal Haven map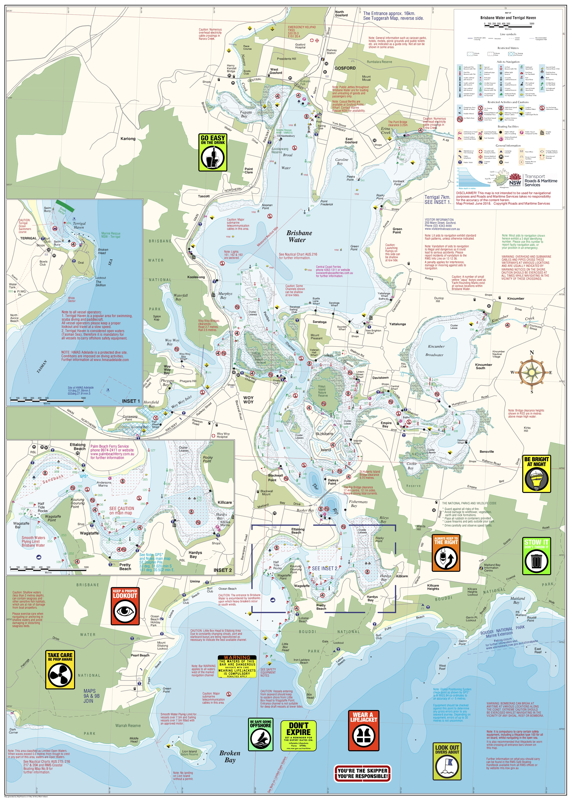 NOTE: This map is incredibly detailed and the version of the map you open here is only 600x800 pixels and A4 in size, so details will be difficult to see.
The original Waterways map is a 1.7MB PDF file that is used to print the large format map for sale from Waterways.
When it is zoomed into using your browser or PDF reader software, the quality of the detail is maintained -
so to download the full Waterways map, click here.