Climate Change
---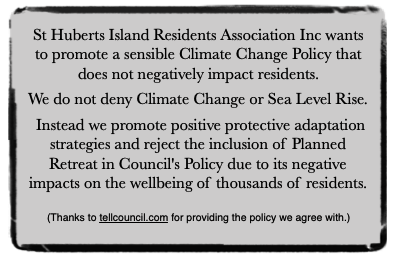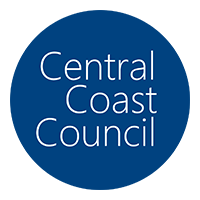 Central Coast Council
Climate Change Policy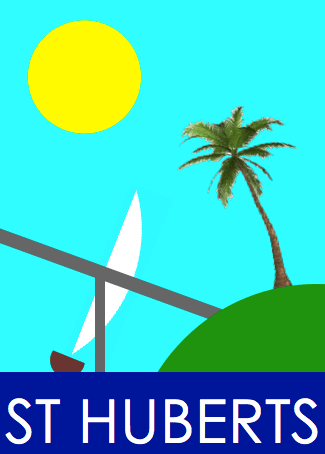 &
St Huberts Island Residents Association
SUBMISSION FORM HERE... (Submissions Now Closed by Council)
---
St Huberts Island Residents are at Risk
Central Coast Council is creating a Climate Change Policy for the Central Coast. It is at the Draft stage.
The Council is also creating a new Local Environment Plan (LEP) & Development Control Plan (DCP). These are also at the Draft stage.
St Huberts Island residents MUST KNOW how these three new policies and plans overlap, and cause great concern for owners of our Island properties.
On the surface it looks like they are reasonable and responsible reviews looking at what may happen as Climate Change increases Sea Levels, and putting forward a plan to address the potential issues. But hidden in the detail is a potential Sea Level Rise by Year 2100 which would show up to 30,000 houses as flood effected blocks and St Huberts Island should fall into this category.
There are lots of questions to be raised by us, and answered by Council before these Draft Plans and Policies are implemented.
They appear to be trying to push these through without SERIOUS consultation.
What are these and how does it affect Islanders -
Planned Retreat!!
The Defensive Adaptation Model (replacing Planned Retreat)
Compulsory "Danger - Flood Zone" sign (on our property frontage)

Confusion about Sea Level Rise heights (used within the policies/Plans)

No Current Flood Maps (within the policies/Plans)
No Information directly to Impacted Owners
Central Coast Council released a Draft policy for display, comment and submission in late 2018.
While (probably) most Central Coast residents saw some mention of this policy in print and other media, a large number of residents (up to 30,000 properties) did not realise the significant and major impact this policy will have on their lives, finances and home.
AN EASY WAY TO MAKE A SUBMISSION...
Using our words, make YOUR Submission to Central Coast Council here... SUBMISSIONS NOW CLOSED