History
The "modern" history of St Huberts begins in 1788 - or 626 if we consider the original St Hubert.
Find out more below...
The Residents Association would like to acknowledge the book authored by C. J. Moye Ph.D.
His book titled St Huberts Island - An Historical Account 1788 - 2000 has provided the material which appears here in the History section of this website.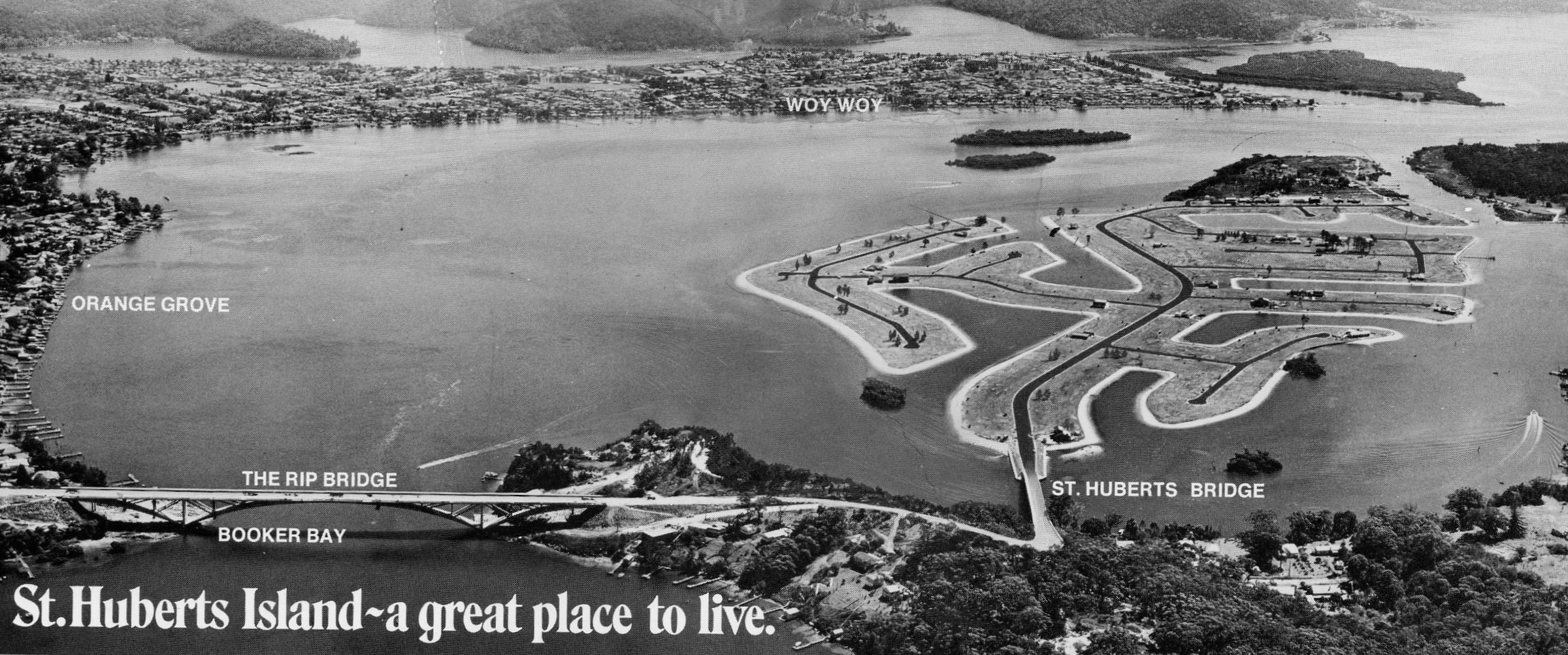 During development - dredging, excavation and filling has re-sculpted the Island, leaving part of the original island shape at top right.