An Aussie Christmas Celebration
DineOut 2018#4 - 6 pm Saturday 15th December 2018
We've had a (traditional!) Christmas In July dinner.
Now it's time to do it the "right way" with an Aussie Christmas Celebration in the sweltering heat of Summer!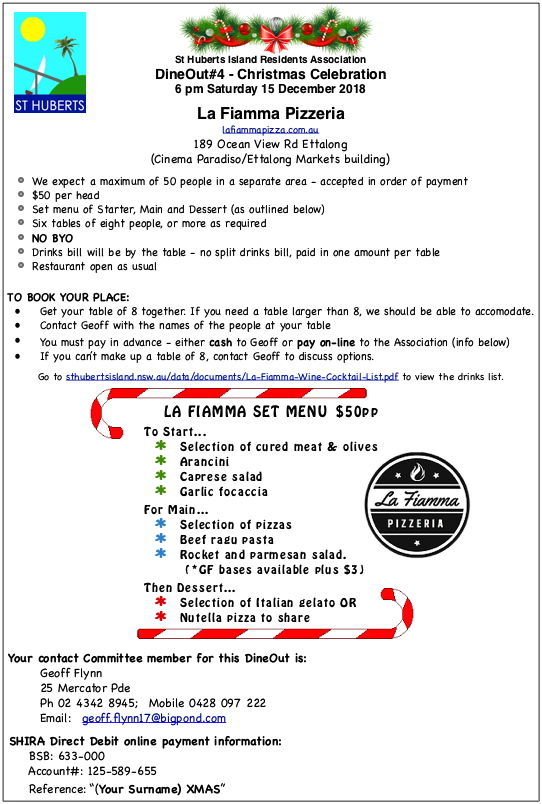 Links
La Fiamma: https://www.lafiammapizza.com.au
Set Menu: Here
Wine & Cocktail List: Here
Email: geoff.flynn17@bigpond.com
---
REPORT
Photos below...
A hardy group braved the lively thunderstorm to visit La Fiamma for a pre-Christmas celebration. We were certainly well catered for with antipasto, pizzas, pasta and gelato served on heaped plates! There was more than plenty, with Jo E scoring a couple of doggy bags to take home for the boys!
Excellent value!
Lots of laughs, plenty to drink and Christmas wishes.
Thanks to Geoff Flynn, Chief Organiser, who commented that most people were dry on the outside (thunderstorm considered)!!