Empire Bay/Bensville Rural Fire Service
SANTA RUN
Empire Bay Bush Fire Brigade brings Santa to the Island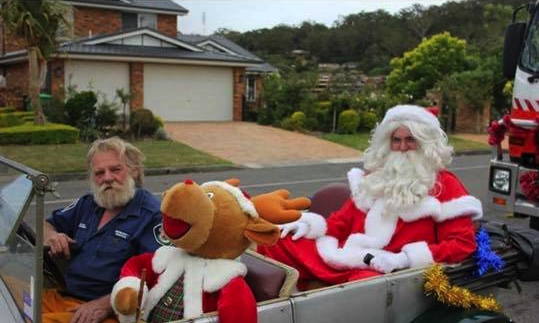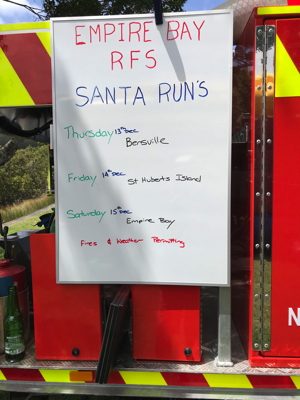 Each year - fires & weather permitting - the Empire Bay/Bensville Rural Fire Brigade take Santa for a cruise around the local areas that they care for, and maybe raise some funds for their fire-fighting activities.
On Thursday 13th, Santa will be in Bensville and…

On Saturday 15th, Santa will be in Empire Bay.
BUT… on Friday 14th, Santa will be driven around the streets of St Huberts Island in a very vintage car, or a shiny fire-engine.
Other than waving, ho-ho-ing, wishing everyone a Merry Christmas and distributing lollies to the little ones, there may be an opportunity to make a gold coin donation.