SunsetSips 2019#2
BEACHFRONT PARK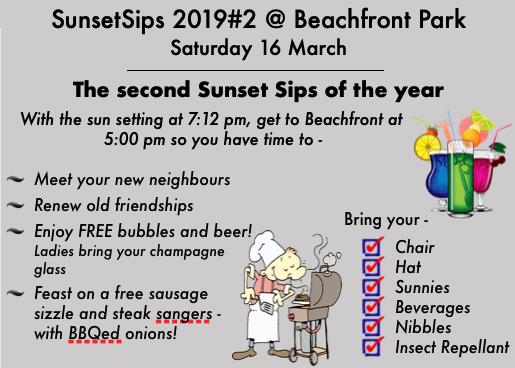 ---
SunsetSips @ Beachfront CANCELLED due to weather.
This is now the 2nd year running that the SunsetSips at Beachfront Park had to be cancelled due to rain!!
This is particularly frustrating for the residents at the northern end of the Island who leisurely walk to SunsetSips, while other Islanders dive in vehicles.
We'll try again next year.