St Huberts Day Family BBQ & Extravaganza
Sunday November 3 2019
Long Arm Reserve, 11 am
----------------------------------------------------------
----------------------------------------------------------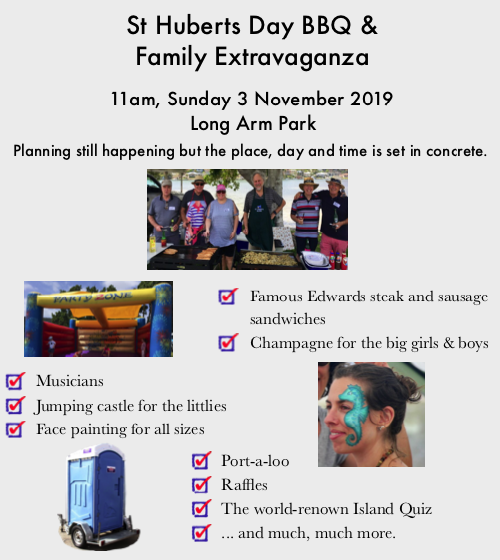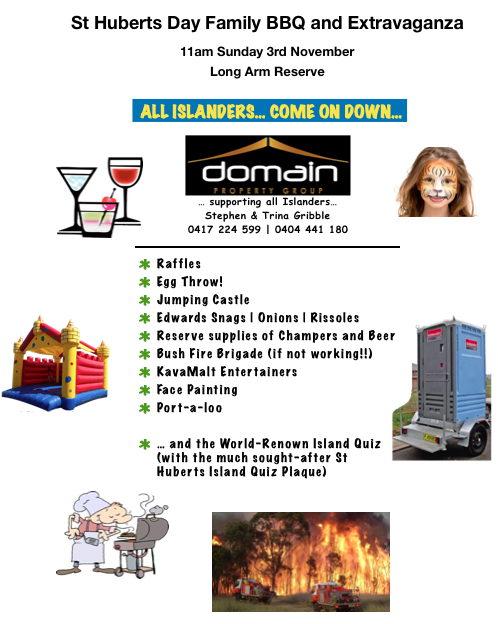 -----------------------------------------------------------------------------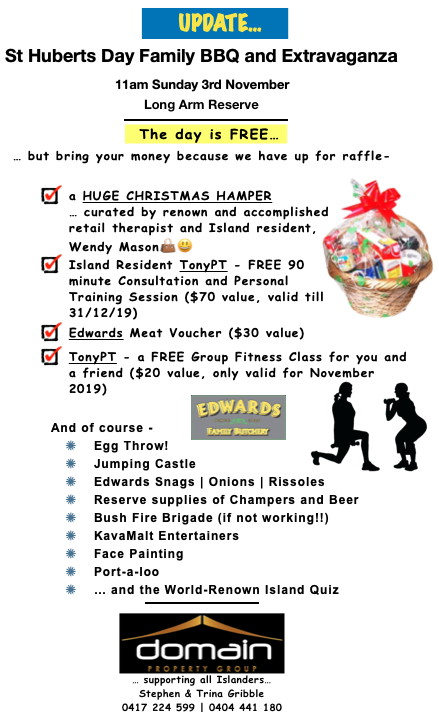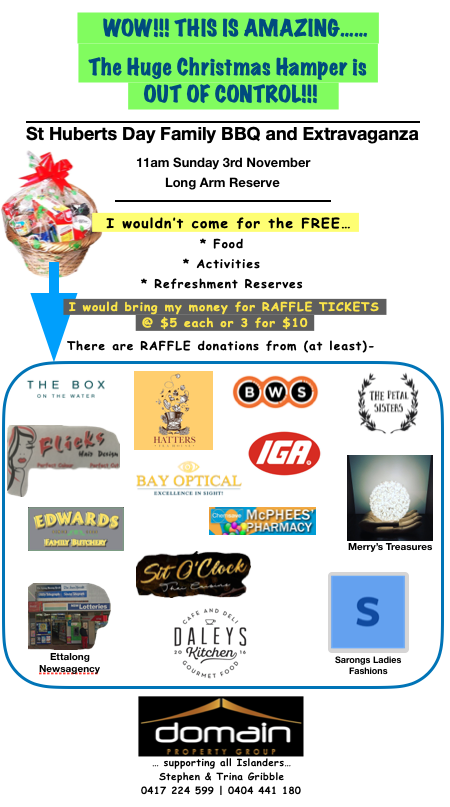 ---
REPORT
The weather JUST held off for the day.
After many, many days without rain (on the coast anyway) the BOM forecast was afternoon showers and thunderstorms… and they arrived about 1:30 - 2:00.
By then, the 80 or so residents and friends made the most of the free BBQ, champagne and beer. The HUGE Christmas raffle went off very successfully with many "prizes" up for grabs.
We were a little disappointed with the turn-up this year. The Association via our sponsor provided a port-a-loo, and jumping castle and face painting to entertain the smaller Islanders, but there was a distinct lack of kids and their parents this year.
Was it the impending poor weather… or something else?
It would help the Association immensely if we could provide the desired activities for all Island residents.