SunsetSips 2020#1
Attunga Park
Saturday February 15, 5pm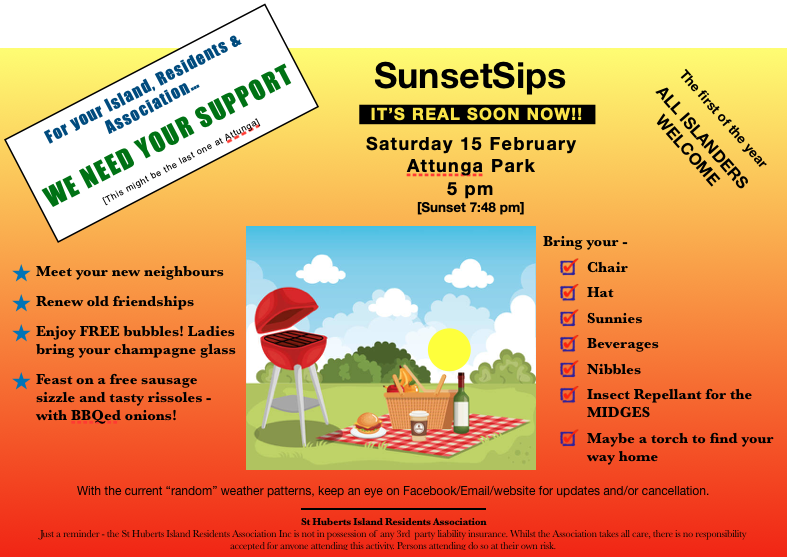 ---
REPORT
With the weather forecast threatening afternoon/evening rain and thunderstorms, this SunsetSips was held in beautifully balmy conditions until about 8pm when the gentle then steady rain came with a bit of bashing and crashing from the heavens above.
Maybe the forecast scared-off Islanders as the turnout for this Island activity was again down on expected numbers.
Still, about 60 Islanders turned up for a relaxing afternoon and early evening, with quite a few littlies making use of the Attunga playground equipment.