NBN Presentation to the March 2016 General Meeting
---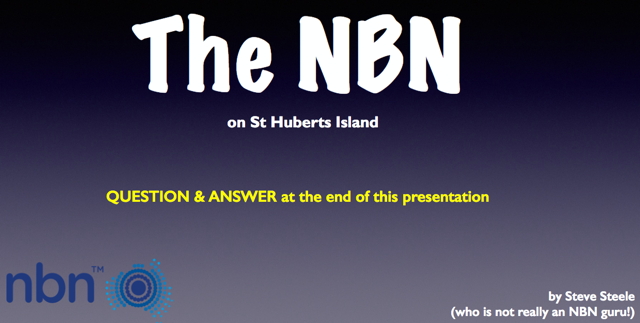 The presentation to the March 2016 General Meeting can be found here.
It is 5 MB in size.
This is a PDF version of the presentation done by Steve Steele to the meeting.
It covered the basics of the NBN for Islanders, a little bit of technology, and the implications of loosing their landline in the next 18 months - and thus the need for VoIP phones.